Every year, thousands of foreign students come to the EU to pursue their tertiary education. Possibly because of Brexit, many international students choose to follow their higher education in the Netherlands. However, many students encounter all kinds of challenges. For example, one needs to find an accommodation, which appears to be increasingly challenging because of the ongoing housing crisis; Moreover, one has to register him/herself with the municipal government in order to obtain a BSN (social security) number, which is necessary for opening a Dutch bank account. Bringing your partner with you to the Netherlands can be an even greater challenge.
This article will provide you with a simplified step-by-step explanation of how a foreign student can bring his/her (un)married partner to the Netherlands.
Requirements for the foreign student ("sponsor")

As you will be your partner's sponsor, you will need to have an accommodation where you and your partner can register. A lot of foreign students are living at a student house. It happens often that only 1 person can be registered at such a student room. This means that you may need to find a larger flat for you and your partner. A larger flat costs probably more than a small student room.
Requirements for your partner
Your partner will need to have a valid passport. Both you and your partner need to prove that you are above the age of 21, which is a prerequisite for the partner visa.
Your partner also needs to fill out an Appendix Antecedents Certificate, on which your partner needs to honestly disclose whether he/she has committed a crime or offence, as they cannot be a danger to public order and/or national security.
You will also need to provide the Immigration and Naturalization Department ("the IND") with sufficient evidence showing that you and your partner are in a long-term and genuine relationship. These proofs can be authentic documents (such as, a properly legalized marriage certificate) or informal evidence (eg. chat history and pictures). Unmarried partners will also need to prove that they are not married to anyone else in their home countries.
Additional (Nationality Dependent) Requirements
It is worth mentioning that most third country nationals need a special entry clearance visa (also known as MVV visa in Dutch) before they can come to the Netherlands for the purpose of living in the Netheralnds. This entry clearance requirement is different from the visa free treatment. For example, a Malaysian citizen can come to the Netherlands without a visa and stay up to 90 days. However, if the same Malaysian person wants to live in the Netherlands, he/she must first obtain an MVV entry clearance visa from the Dutch Embassy. Nationals of Australia, Canada, New Zealand, South Korea, the UK and the USA can be exempted from this MVV entry clearance requirement.
The second requirement applicable to some foreign nationals is a tuberculosis test ("TB test"). A list of countries that are exempt from the TB test can be found here. If your partner is obliged to take a TB test, he or she will need to a sign a declaration of his or her intention to take the test upon arrival in the Netherlands. Once your partner arrives in the Netherlands, he/she needs to make an appointment at the Gemeenschappelijke Gezondheidsdienst ("Public Health Service"). This test will need to be taken within three months from the day your partner collects his/her residence card.
Process

To quickly summarize, the process can be described as follows; (1) verify the issue as to whether you and your partner meet all the requirements; (2) gather all the necessary documents; (3) Submit the application to the IND; (4) Pay the visa application fee; (5) Wait for the IND decision patiently; (6) (Collect the MVV visa and travel to the Netherlands; (7) Collect the residence permit.
Decision Period
The IND has a statutory period of 90 days to decide on your partner's application. There are two possible outcomes:
A positive decision - your partner gets his or her document.
A negative decision - your partner does not get his or her document.
If the decision is positive and your partner does not need a MVV, your partner will be able to pick up his or her residence permit at an IND front office. If your partner requires an MVV, he/she needs to collect his/her MVV entry clearance visa at the Dutch Embassy/Consulate indicated on the application form. However, please keep in mind that your partner needs to pick up the MVV entry visa within three months after the IND approves the application, and that the MVV entry visa is only valid for three months (during which he/she needs to travel to the Netherlands).
If the decision is negative, it is possible to file an administrative review petition and provide the IND with further information about your relationship. However, the administrative review petition will take another four to five months.
Legal Obligations
The validity of the residence permit varies and depends on the situation at hand. Moreover, as your partner's sponsor, you have the legal duty to inform the IND about certain changes to your and your partner's relationship. For example, if you and your partner break up, you need to inform the IND in a timely fashion. Upon receipt of your notification, the IND will probably initiate a revocation procedure. Moreover, if your partner chooses not to come to the Netherlands, you should also inform the IND in a timly manner.
Do you want to bring your partner to the Netherlands? Please feel free to contact us through filling out the contact form on our website.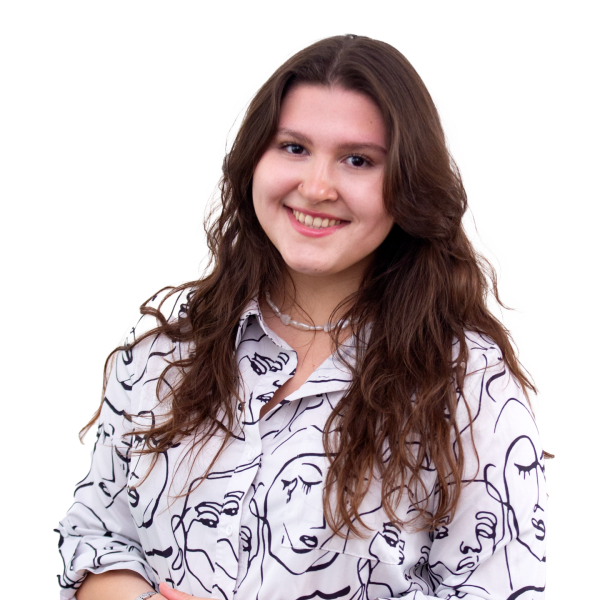 Mynta Law has been rated:
9.8
based on 160 ratings on Legalscore