Due to the outbreak of the coronavirus COVID-19, the job market in the Netherlands has become relatively sluggish. Unfortunately, highly skilled migrants (also known as 'kennismigrant' in Dutch) are probably one of the most affected groups in this crisis. This article will elaborate on various options that may help you stay in the Netherlands legally in case you are unemployed as a highly skilled migrant.
1. Make optimal use of the search period
Regardless of the reasons behind the dismissal, highly skilled migrants have a search period of three months to look for another job. This search period starts from the termination date of your employment. For instance, Tony, an Australian citizen, is a highly skilled migrant and his residence card is supposed to expire on 1 September 2023. However, Tony's employment was terminated on 30 April 2020. In this case, it means that Tony has a period of three months (ie. before 31 July 2020) to find another job as a highly skilled migrant. If Tony cannot find another job that meets the requirements of the highly skilled migrant permit, the Immigration and Naturalization Department (hereafter: the IND) will nullify Tony's residence permit as from 30 July 2020. In other words, the validity of Tony's residence permit will be curtailed. Nevertheless, please be aware that, if the residence card itself is going to expire within the coming three months, Tony will not get a search period of three months. Instead, Tony has only the time until the expiry date of his current residence permit to find another job. If three months are too short for you to secure a new job, Mynta Law can help you to extend your legal stay through other legal procedures (please refer to option 8 or contact us directly.
2. Permanent Residence Permit or Regular Employment Permit
If you have been working longer than five consecutive years in the Netherlands, you may be eligible to apply for a permanent residence permit or a regular employment permit (with the labour market annotation: arbeid vrij toegestaan. TWV niet vereist). For the permanent residence permit, you must have passed the civic integration exam ('inburgeringsexamen' in Dutch), whilst there is not such a requirement for the regular employment permit. In fact, the regular employment permit is meant for expats who have been working five consecutive years or longer in the Netherlands. With a regular employment permit (having the labour market annotation: arbeid vrij toegestaan. TWV niet vereist), they are allowed to work freely in the Netherlands without the need of having a recognized sponsor. Moreover, the income threshold is much lower than that of the highly skilled migrant visa. If you are interested in applying for the regular employment permit, please note that you must have worked in the Netherlands legally for more than five years. If you used to hold an orientation year visa (also known as search year visa or zoekjaar hoogopgeleiden), that one-year time can also be included in the calculation of the five-year period. If you are unsure which period can be counted towards the five-year period, please contact Mynta Law and our team can help you conduct a research into the history of your residence permits in the Netherlands. On the basis of the outcome of the research, we can determine whether you are eligible for the regular employment permit.
3. Partner Visa
Do you have partner in the Netherlands? If your partner has his/her own independent residence permit (such as, highly skilled migrant, search year or student), you may continue your residence in the Netherlands through changing your highly skilled migrant visa to a partner visa. The partner visa is open to both married and unmarried couples of the different or same gender. Depending on your partner's nationality and residence title, you may be asked to provide the IND with different kinds of documents.
4. Student Visa
Going back to school is a practical way to extend your stay in the Netherlands. Please be aware that student visa is of temporary nature. You are not eligible for a permanent residence permit when you hold a student visa. This means that you will have to change it back to other types of visa (such as, high skilled migrant visa) after you graduate.
5. Search Year Visa
If you obtained your college degree in the Netherlands or you graduated with a Master's degree or higher from a Top 200 university worldwide over the last three years, you may still be eligible to apply for a search year visa, provided that you did not obtain a search year visa on the basis of the same degree in the past. This visa gives you one-year time in the Netherlands to look for new jobs.
6. Startup Visa
If you have innovative business ideas and are eager to become an entrepreneur, you may be qualified to obtain a startup visa as an entrepreneur. However, you need to get support from a recognized facilitator. With the support from the recognized facilitator, you can obtain a start up visa, which is valid for one year initially. After one year, if your facilitator still supports you, your visa can be further extended for another 2 years.
7. European Blue Card
The European blue card is meant for highly qualified migrant workers. Standing in contrast to the highly skilled migrant visa, the blue card scheme is arranged at European level, pursuant to the EU Blue Card Directive, and it does not require your employer to have the status of recognized sponsorship. Therefore, it can be procedurally easier to obtain a European blue card. However, the income requirement is 5567 EUR gross per month (excluding 8% holiday allowance).
8. Procedural Approaches
As the last resort, Mynta Law can go through various legal procedures to extend your legal stay in the Netherlands. The Dutch Immigration Act stipulates that the applicants have legal residence in the course of the pending legal procedures. For the time being, you can exercise your rights as a legal resident, including continuing to look for a new job. Through different legal procedures, you can obtain an additional period of three to six months or longer.
Last but not least, stay positive and be proactive. The Netherlands is probably the European land of opportunities. You need to have faith in yourself. Soon, everything will be better. All of us will be emerging out of this corona crisis stronger. Should you have any questions about your possibilities of staying in the Netherlands, please feel free to contact Mynta Law.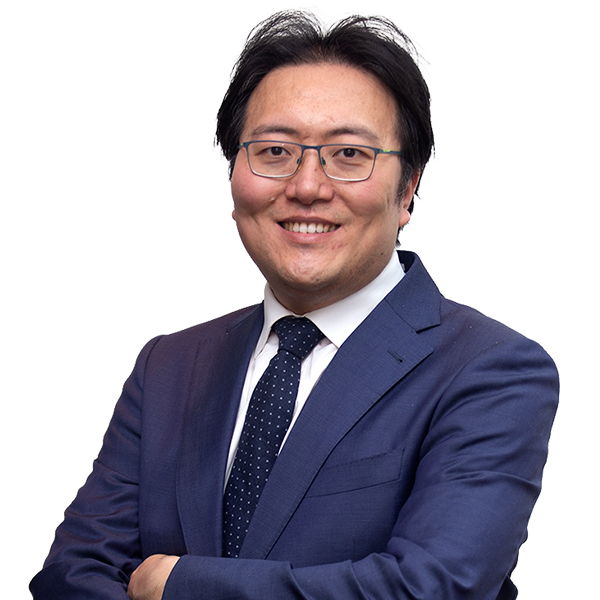 Autheur
George Qiao LL.M.
了解更多